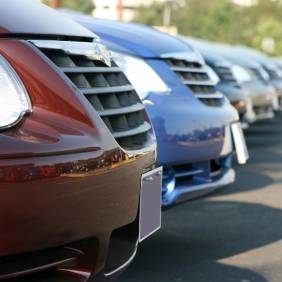 The cost of car insurance has risen over the past year by 16%, though the annual rise was tempered by a fall in costs between July and October, indicating the huge rises of recent years are over.
Figures from the AA British Insurance Premium Index also show home insurance costs have risen to their highest ever level on record.
Car insurance prices
The cost of motor cover where the buyer has scoured the market fell by 0.3% over the three months ending the 30 September, although it rose by 16.4% over the 12 months ending the same date, taking the price of a typical comprehensive policy to just over £921.
The 16.4% annual rise to September compares with a 40% annual rise at the end of March.
The AA said earlier this month that Huge car insurance costs hikes could be over after the monumental rises over recent years.
Steep car premium increases have attracted the investigative eyes of both the Commons Transport Committee and the Office of Fair Trading (OFT).
The average quote for a third party, fire and theft (TPFT) policy, typically used by young drivers, also fell over the third quarter by 0.3% to £1,461.
Simon Douglas, director of AA Insurance, says: "I believe that this fall is a respite rather than the start of a trend. Premiums are likely to continue rising next year, but at a much more modest rate."
Drivers aged 17-22 saw the highest rise in premiums with the price of a typical car insurance policy costing £2,342, a rise of 2.1% over the quarter.
Home insurance increases
Home premium prices however, increased to their highest ever levels since the index began in 1994, with the average cost of buildings cover going up by 14.3% over the year to the end of September and the cost of a contents policy rising by 5.8% over the same 12 months.
Over the third quarter of 2011, the average premium for an annual buildings policy increased by 4% to £152.
The average price of a contents policy also rose by 2.2% to £77.
Douglas says the cost of buildings insurance has risen steadily for just over two years after a long period of relatively little change. He says price have risen dramatically because "we've gone through two severe winters that caused widespread property damage throughout the UK".
He adds: "Insurers are also concerned about more frequent severe weather events such flash floods, often in places with no flooding history; wind damage and even damage from extreme hailstorms, lightning strikes and tornadoes."
How to slash insurance costs
AA Insurance believes that both car and home premium prices will continue to rise, but there are still ways to cut costs.
Here's what you can do:
Step 1: Use price comparison sites. These utilise a host of insurers' and brokers' websites to find you the cheapest deal based on what you require.
However, no site lists every provider so the key is to combine searches to give yourself the widest range (see the Cheap Car Insurance link in the top right corner of the page).
Also note that Aviva and Direct Line do not appear on comparison sites so, if you've time, search their sites to add to your comparison.

Step 2: Grab cashback. Once you know the cheapest provider, check whether you can grab any money back via a cashback website.

Step 3: Remember next year. Just because you got a cheap quote this year, doesn't mean you will next year. Diarise a note six weeks before your renewal so you don't end up paying your insurer's expensive renewal price.
However, if you have a medical condition, have a high claims history, if you are sharing a home with friends, or if you have any other complex issues, comparison sites may not offer the cheapest policies.
If you can't find a decent quote, use a broker. You can normally find one via the British Insurance Brokers' Association (Biba) website.