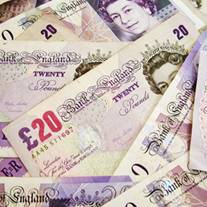 Workers in the UK will receive another below-inflation pay rise next year, with firms budgeting for a 3% increase, a new report predicted today.
Consultant Mercer says companies are being cautious about fixed costs such as salaries because of the continuing "volatile" state of the economy.
The most recent retail prices index rate of inflation, which is the most representative, stood at 5.6%. The Government's consumer prices index, which doesn't include house costs, was 5.2%.
The research suggests that pay rises will be bigger in finance, banking and energy companies.
Mark Quinn of Mercer says: "Salary increases in the UK are not keeping pace with the rising cost of living, and employees are finding it difficult.
"The economic situation is still volatile so organisations are being cautious with their fixed costs, such as salaries.
"Committing to higher salary increases reduces a company's flexibility and manoeuvrability if the economy does drop again. While restraint is painful for everyone in the short term, it is also prudent, and if it ensures the survival of the company it is in the longer term interests of employer and employee."
Mercer also studied pay plans of firms outside the UK, finding that wage rises are likely to average 2.7% in western Europe next year.
Workers in Norway are set to receive the biggest pay rise of 3.1%, falling to just over 2% in Portugal and Ireland.