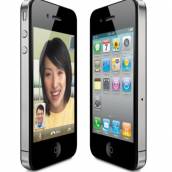 Mobile phone companies have been urged to do more to stop consumers facing large bills shocks when they download music and search the web on smartphones.
Communications chief ombudsman Lewis Shand Smith says the problem has become worse as more people can access internet data on their phones.
Androids, Blackberries and iPhones require internet access for many of their functions, not just their web browsers.
One iPhone user who has contacted MoneySavingExpert.com says she was charged £3,000 by T-Mobile after using her handset in Turkey as she didn't realise just how expensive internet use is.
T-Mobile charges £7.50 per MB when using the internet in Turkey. Clicking on just a few internet pages can use 1 MB of data.
Smith told BBC Radio 5 Live today: "Most of the operators are playing by the rules, so that then begs the question: the rules, what they ought to be.
"I think there are three things operators need to do: first , be clear what they mean by 'unlimited' in advertisements; secondly, give advice to consumers so they know when they reach their limit; and thirdly, give people advice on the amount of data being downloaded."
iPhone glitch?
Meanwhile, iPhone users still contact MoneySavingExpert.com to complain of being hit with unexpected overseas internet charges by their operator, which sometimes run into hundreds of pounds.
This is even though they swear blind they've disabled their phone's ability to connect to the web using their network.
Some have had charges refunded but in other cases the mobile firms have stood firm and refused to offer money back.
While the Turkish example above shows how high costs can catch out those who want to use the web using their phone's network, many say they have been charged even after switching off the 'data roaming' function, which is in the handset's settings menu.
This should still allow them to access data over wi-fi, but then they pay the wi-fi provider (unless it's free), not their network.
The major mobile operators and iPhone manufacturer Apple largely put the problem down to user error, during previous correspondence with MoneySavingExpert.com, when we covered the issue last year.
Yet in that story we highlighted my case when I was charged after DEFINITELY keeping my data roaming function switched off while on holiday (see the Erroneous iPhone charges MSE News story).
Freelance journalist Emma Lunn also faced the same problem while in Mexico this year, as she wrote in The Guardian in June.
Have you been hit with iPhone data roaming charges while data roaming was off? If so, please report your story in the discussion below.