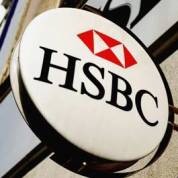 Competition in the mortgage market for customers with a deposit of just 10% increased today, as HSBC introduced a low-rate deal aimed at attracting first-time buyers.
Would-be buyers have been struggling to find mortgage deals which accept lower deposits in the wake of the financial crisis, leaving many who are hoping to buy their first home trapped in the booming rental sector.
Earlier this week, the Government announced a raft of measures aimed at easing pressures on the housing market, including underwriting mortgages for first-time buyers so more lenders offer 5% deposit deals (see the Government unveils mortgage plan MSE News story).
HSBC is offering a two-year deal at a 3.84% discounted rate with no fee, which it says is its first rate below 4% for borrowers with a 10% deposit. The rate is variable so is subject to change.
However, the lender tends to operate strict credit scoring criteria so many applicants may be rejected.
A spokeswoman for comparison website Moneyfacts.co.uk says the new product is market-leading at the 10% deposit level.
She adds that although the number of high loan-to-value (LTV) deals has been creeping back up again generally, borrowers have been put off by high rates and fees.
The spokeswoman says: "This latest deal from HSBC is great news for borrowers who have limited funds for securing a deposit, particularly first-time buyers.
"Although the number of 90% loan-to-value mortgage deals has risen, from 101 in November 2009 to 253 today, high rates and fees for these deals has meant they were often too costly for many struggling first-time buyers."