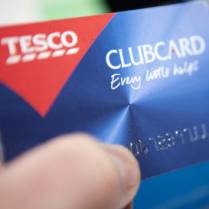 MoneySavingExpert.com users have reported reclaiming nearly £30,000 in old Tesco vouchers since we launched our guide to help you find old coupons a year ago.
These could be worth up to £110,000 if converted to 'Clubcard Rewards' which can be used to spend on non-Tesco items such as restaurants and days out.
Key Points
Over £27,000 in Tesco vouchers reclaimed by MSE users
Worth up to £110,000 in Rewards
Check for unused vouchers online
We published our guide shortly after Tesco launched an online service in November last year that enables Clubcard users to check whether they have any unused vouchers.
Often, many who have reclaimed had completely forgotten about vouchers or assumed they had no way of accessing lost vouchers.
Until recently, Tesco only issued vouchers by post so shoppers had to go through old paperwork to locate them. Vouchers are issued by post and online now.
Success stories
Our dedicated forum thread has been inundated with thousands of posts over the past year. The combined amount users have reported finding in vouchers on that thread today stands at a whopping £27,100. The actual amount reclaimed will be much higher.
Given any voucher can be exchanged for up to four times its value in rewards, the true windfall could be £108,400.
Forum user dbmutton reported the biggest amount reclaimed so far at nearly £600 in vouchers in August: "Almost £600 worth of vouchers going back nearly three years.
"I knew I had a lot and this new website saved me having to dig though piles of old paperwork."
Anna V posted the second largest amount reclaimed on our forum in November last year: "WOW, I've got £413 of unspent vouchers!!!!!"
Archna Luthra, MoneySavingExpert.com consumer products analyst, says: "This shows how worthwhile it is to check for lost vouchers. It takes five minutes and you could be hoarding enough to pay for Christmas pressies, so it's a real no-brainer."
How to get back lost vouchers
Log in to your Clubcard account at Tesco Clubcard online, or register if you don't already have one.


To check for unspent vouchers, click on 'Your Vouchers' and you should see a table listing the vouchers you still have to spend.


If you want to spend vouchers online you simply need to use the code listed. Alternatively, you can print vouchers to use in-store, though this is not the best use of them.
Those without internet access can phone Tesco customer services and it will check whether they have vouchers to spend, which can be re-issued by post.
How far back can you go?
The online system will only show valid vouchers, which are those within two years of issue.
While Tesco says it will only re-issue those still in-date, some MoneySavers have reported getting older vouchers back so it's worth contacting Tesco if you think you may have some more, especially those that are recently expired.