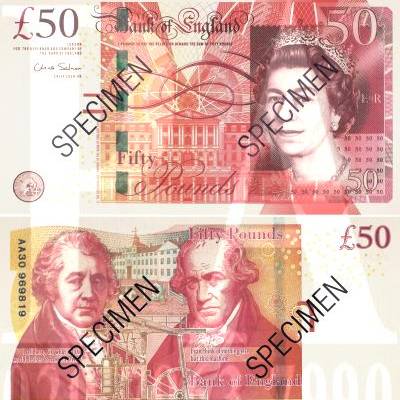 The Bank of England has today released a new £50 note, which contains a thread with 'moving images' as a security feature (pictured, right).
The green thread has five windows featuring the pound symbol and the number 50, which move up and down when the note is tilted from side to side.
It is the first note to feature a motion thread.
It features images of 18th century entrepreneur Matthew Boulton and engineer James Watt who were business partners.
The new note will initially circulate alongside the current £50 note featuring Sir John Houblon, the first Bank of England governor.
The Bank will make an announcement about the withdrawal of the Houblon note in due course.