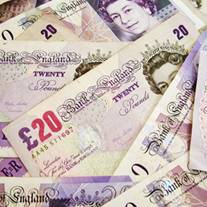 Banks are to be required to "ring-fence" their retail operations from risk-taking arms and to hold increased levels of capital to protect the UK from a repeat of the crash of 2008, Chancellor George Osborne announced today.
Accepting key recommendations of the Vickers Report into banking reform, Osborne said the changes will cost the industry £3.5-£8 billion a year and lead to a reduction in GDP of £0.8-£1.8 billion.
But he told MPs the costs would be "far outweighed" by the benefit to the economy of avoiding future financial crises, which he said would reach £9.5 billion a year on "modest" assumptions.
Under the reforms, the deposits and overdrafts of ordinary consumers and small businesses will be handled only by "ring-fenced" banks, which will be barred from getting involved in risky investment activities.
The retail banks will have their own boards and be legally and operationally independent from the rest of their corporate groups, with limits on the amounts they can lend to the rest of the group.
Larger retail banks will be required to hold equity capital of at least 10% – some three percentage points higher than the level proposed by the international Basel III agreement – to act as a "cushion" to help them withstand losses.
Timetable
Osborne promised legislation by 2015 to put the changes into law, with a requirement for banks to erect ring-fences "as soon as practically possible" after this date and to implement the changes relating to loss-absorbency by the end of 2019.
A White Paper will set out the changes in detail in the spring.
In a document also signed by Business Secretary Vince Cable, Osborne said the changes amounted to "the most far-reaching reforms of British banking in our modern history".
And the Chancellor told MPs: "Our objective is to make sure what happened in Britain never happens again, that taxpayers are protected and that customers get a better service."
Explaining the operation of the ring-fence, he added: "We want to separate High Street banking from investment banking to protect the British economy, protect British taxpayers and make sure that nothing is too big to fail."
RBS downsize
Meanwhile, Osborne told the Commons that the largely state-owned RBS bank will make further "significant" reductions in its investment activities, scaling back riskier activities to become "a stronger, safer bank, able to maintain lending to businesses and consumers".