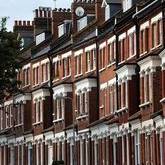 The number of people in rented accommodation who are in severe arrears has reached its highest level in three years.
According to the latest figures, there are 78,970 tenants in England and Wales who are at least two months behind in paying their rent, nearly 11,400 more than this time last year.
It is the highest level since the third quarter of 2008.
While the number of those in severe arrears is rising, the overall number of tenants in any kind of arrears is falling, however. A total of 9.3% of all rent in England and Wales was late or unpaid in November.
Paul Jardine of Templeton LPA chartered surveyors, which published the figures, says: "The soaring cost of renting has created a two-speed market.
"The overall tenant population has coped relatively well with rising rents and soaring living costs - with total arrears actually down year on year in November.
"But a growing minority of renters are falling deeper and deeper into payment difficulties, and the number of severe arrears cases is rising."
The number of tenants evicted through court orders has also risen, with 24,966 people served eviction notices in the last quarter of 2011, an increase of 11% from 22,558 a year ago.