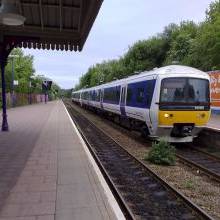 Rail fares rise by an average of 5.9% today, but some commuters will find their season tickets soar by almost 11%.
Compared with January 2011 prices, the cost of a Chester to Crewe annual season ticket goes up 10.6% as does a season ticket for travel between Llandudno and Bangor in Gwynedd.
Some London commuters will also have to fork out for above-average increases, with a season ticket between Northampton and the capital rising 6.9% to £4,756.
While average costs overall are rising by 5.9%, under the annual price-rise formula, regulated fares, which include season tickets, are increasing by an average 6%, but train companies are allowed a five percentage point swing either way.
This is why some tickets will rise by much more, though that means others will jump by less than 6%.
The cost of using the Tube in London also rises, by an average of 5.6%.
How to cut costs
While we can do nothing about overall prices, there is plenty we can do to buy as cheap a ticket as possible for our chosen journey.
Here are our top tips (many more in the Cheap Trains guide):
Buy in advance. Most train companies put tickets on sale 12 weeks ahead, so the earlier you book, the more chance you have of getting one of their cheap advance tickets.


Two singles can beat a return. If going on a return journey check if two singles are cheaper. This won't always be the case but is worth checking.


Get a railcard. Frequent travellers should consider a railcard, if they qualify for one. Those aged 16-25, the over-60s, those with disabilities and parents who travel with kids may all qualify. A railcard costs £28 a year (£20 for a disabled person) and gets the holder a third off many fares.


Split your ticket. This canny trick requires a bit more leg-work but can pay off. Instead of buying a London to Sheffield ticket, for example, if the train stops in Derby, buy one from London to Derby and a second ticket from Derby to Sheffield as it may be cheaper overall. It's perfectly legal as long as the train stops in that intermediate station. It won't always be cheaper but is worth a try.
Campaign groups and transport unions have bemoaned the increases which come at a time when rail regulators have warned Network Rail about poor punctuality on some long-distance routes.
Anthony Smith, chief executive of rail customer watchdog Passenger Focus, says: "Passengers will have to dig deep in their pockets to cover the rises. Whatever the weather, these rail fare rises will make for a frosty return to work."
Last week, the Campaign for Better Transport (CBT) released figures showing that passengers in Europe can pay between three-and-a-half times and nearly 10 times less for their annual season tickets on routes of around 23 miles than their British counterparts.
The Government, train companies and London Mayor Boris Johnson have all stressed that fare rises are necessary to sustain investment in Tube and main line systems that are attracting more and more passengers.
Additional reporting by the Press Association.