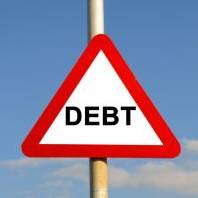 The number of people seeking help from free debt advice agencies has risen in the last year, a new survey shows.
Some 1.54 million people sought help in 2011, compared with 1.4 million the previous year, a study by the charity Money Advice Trust shows.
Figures also show around 10 million individuals in the UK find themselves in a constant struggle to manage their debts, the charity found.
The survey, carried out by the University of Nottingham for the Money Advice Trust, is an update on previous work forecasting demand for debt advice in the UK.
The research predicts a sharp rise in the demand for debt advice in the first half of this year, mostly due to growing unemployment and modest wage growth.
Joanna Elson OBE, chief executive of the Money Advice Trust, says: "2011 was a tough financial year for many families across the UK; unfortunately more people are likely to struggle in 2012.
"With unemployment rising and wage growth relatively flat, while prices are going up, it's going to take a greater proportion of household income to heat your home, put food on your table and petrol in your car.
"In short, day-to-day living will take up more and more of your money, which can make it hard to pay the bills."
She adds: "It is so important that people are aware of and can access the free advice that can make the crucial difference between allowing a difficult situation to spiral into unmanageable debt and regaining control of your finances."