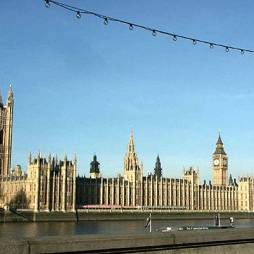 The Government insists it will go ahead with its plans to cap benefits, despite losing a vote on the issue in the House of Lords on Monday.
Work and pensions secretary Iain Duncan Smith wants out-of-work payments limited to £26,000 a year per household, which he claims will save "something in the order" of £600 million.
But the Lords backed a bid by Church of England bishops to curb the reforms, which was carried by a majority of 15.
Former Liberal Democrat leader Lord Ashdown says that as president of the United Nations children's agency Unicef, he cannot back the Government's plans in their current form, calling them "completely unacceptable".
Bishop of Ripon and Leeds, the Rt Rev John Packer, is leading calls for child benefit to be excluded from the cap calculations. He says: "It cannot be right for the cap to be the same for a childless couple as for a couple with children. Child benefit is the most appropriate way to right this unfairness."
The Government admits it is "disappointed" by the result but insists it will push through its plans "in full".
A Department for Work and Pensions spokesman says: "We are very disappointed by this decision and it clearly flies in the face of public opinion.
"There has to be a limit on the amount of money benefit claimants can receive.
"We think that limit is set at a fair rate of £26k — the equivalent to someone earning £35,000 before tax, a salary that many working families would be happy to receive.
"If you take child benefit out of the cap it will simply become ineffective, failing the very principle of our reforms, which is to bring fairness back into our welfare system while ensuring that support goes to those who need it.
"We are determined our reforms will be implemented in full and we will take this back to the House of Commons to reverse tonight's decision."
About 'fairness'
About 67,000 families will lose £83 each week under the cap, which is due to be brought in from 2013 in England, Scotland and Wales.
Prime Minister David Cameron insists it is a "basic issue of fairness".
"It's time to call time on these excessive welfare payouts," he added. "That's what the benefit cap will do."
But Enver Solomon, policy director at the Children's Society, says: "The Lords have stood up to the Government and sent a clear message in support of children up and down the country.
"Children should not be held responsible and penalised for the employment circumstances of their parents.
"The Government must not ignore the fact that the Lords have spoken out to defend the plight of some of the country's most disadvantaged children."
Gavin Poole, executive director at the Centre for Social Justice, a think tank set up by Mr Duncan Smith in 2004, says: "This result is peculiarly out of line with public opinion which shows that almost 80% were in support of the proposed cap.
"Britain has been gripped by a worklessness crisis for years - the number of households where no one has ever worked doubled since 1997, and two million children are growing up in workless households. Members of the House of Lords have failed to provide the leadership required to start reversing that failure."