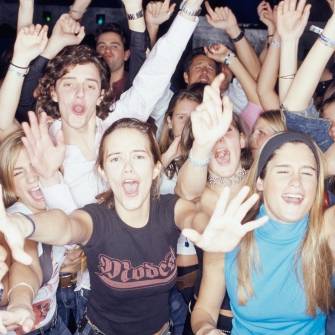 Fans who thought they were buying concert and sporting tickets from other fans via exchange website Viagogo may have paid over the odds, it's been claimed, after allegations the site is allocated thousands of tickets by promoters, which are then sold above face value.
An investigation by Channel 4's Dispatches, which aired last night, saw researchers go undercover at Viagogo.
The programme claimed the majority of tickets offered for sale are not from fans, but from professional ticket resellers or tickets allocated by promoters to Viagogo.
Viagogo told MoneySavingExpert.com it did work with promoters "on occasion", but about half of its tickets sold for face value or less.
Key Points
Channel 4 says majority of tickets on sale on Viagogo not from fans
Says tickets are from professional resellers or allocated by promoters
Viagogo says majority of sellers are individuals
Viagogo is a website that enables people to buy and sell tickets. But Dispatches said tickets for recent gigs and tours by Coldplay, Rihanna, Westlife and Take That as well as the V Festival, have all been allocated by promoters this way.
The programme nearly didn't make it to air, after Viagogo tried to take out an injunction against it on the grounds of "breach of confidence". The High Court dismissed the company's claims on all counts.
What Dispatches claimed
Dispatches said Viagogo staff compete directly with real fans to buy tickets from primary ticket sellers, such as Ticketmaster, for in-demand events as soon as they go on sale.
It said staff use multiple credit cards, registered to different addresses, to get around systems put in place to prevent bulk-buying of tickets.
According to Dispatches, Viagogo has a special team dealing with large-scale professional ticket resellers, known as "power sellers", or "brokers" who account for a significant percentage of overall ticket sales on their exchange.
The programme also claimed Viagogo managers set prices for thousands of tickets, despite Viagogo saying that sellers set their own prices.
Dispatches also used information supplied by financial website This is Money, which reported last year that Viagogo staff bought tickets and resold them at inflated prices.
The documentary added at least 29,000 tickets were allocated to Viagogo for the 2011 Take That tour, along with 4,500 tickets for the 2011 V Festival.
It also claimed to have seen a document showing the firm has been allocated nearly 50,000 tickets for music and sporting events, most of which are happening this year.
It stressed there is no evidence any of the artists involved were aware of this practice.
What Viagogo says
Edward Parkinson, UK director of Viagogo, told MoneySavingExpert.com: "Viagogo exists to provide a safe, secure marketplace for the buying and selling of live event tickets. The vast majority of sellers are individuals, and around half of tickets sold sell for face value or less.
"To ensure we can offer our customers the best seats possible, we have on occasion partnered with promoters or artists as this enables us to go above and beyond for our customers."