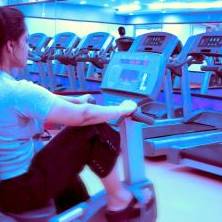 A number of gyms are being investigated by the Office of Fair Trading (OFT), to determine whether or not their contracts are unfair.
The watchdog is considering whether the companies are using or recommending unfair contract terms to customers, as well as whether or not they are engaging in any unfair business practices.
The OFT says it cannot reveal which companies are being looked into, but has confirmed they either operate gym and fitness chains or provide management services to gyms.
Gym contracts came under the spotlight last year when the High Court ruled certain contracts drawn up by gym management company Ashbourne Management Services Limited were unfair.
They were deemed unjust due to a combination of long contract lengths exceeding 12 months, and hefty fees for cancelling early (see the Tens of thousands can cancel gym contracts MSE news story).
Following the Ashbourne judgement, the OFT says it expects other gym and fitness companies offering similar contracts to change them, and to refrain from enforcing unfair terms in existing agreements.
The OFT says it's too early to say when the investigation will be completed.