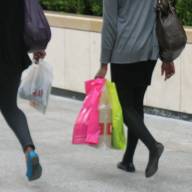 Nearly a quarter of above-average income earners in their 40s and 50s have been forced to switch to buying value or own-label brands to make ends meet, a study suggested today.
The Axa quarterly Big Money Index found the squeeze on consumer spending has filtered through to those who are considered to have higher disposable incomes, faced by high bills and little real return on their savings.
Key Points
Groups with greater disposable income cutting back
Many switching to buying value or own-label brands
One in five cutting back on utilities
Some 24% of those in the "successful security" consumer bracket – which includes people in their 40s and 50s, who tend to be married, have higher incomes than average and often have second homes – said they have had to buy more own-label or value brands over the past three months.
Almost one in five (17%) in this group said they had cut back use of oil, gas and electricity during this period.
Meanwhile, 13% of people in the "exclusive lifestyles" category, who are typically aged in their mid-50s to 60s, married with grown-up children, mortgage-free, and have a high disposable income and large assets also said they have switched to buying own-label or value brands.
Consumers making more cutbacks
Axa UK's director of customer partnerships Nick Turner says a clear pattern is emerging with even the groups with a greater disposable income making more cutbacks.
He says: "Tighter purse strings are evident, with many restricting not only the nicer things in life, but also making changes to their food shopping and fuel consumption to a degree that paints a disheartening picture.
"However, we are encouraged by the fact that increasing numbers are at least trying to manage their finances more pro-actively."
Just under three in 10 (29%) of those in the successful security bracket and almost one in five (18%) of those in the exclusive lifestyles category said they are likely to or have already switched to a cheaper supermarket for their basic food shopping.