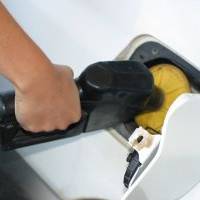 Some drivers will have to change or quit their jobs if August's planned fuel duty increase goes ahead, an AA/Populus survey showed today.
Of 16,647 AA members polled, 4% said they would change jobs to reduce mileage if the 3.02p duty increase is not scrapped, while 3% would have to abandon their job because of unaffordable travel costs.
Key Points
Fuel duty increase planned for August
Could make travel costs unaffordable for some
Survey says it may force some to change jobs
Skilled service and manual workers are most at risk, with 9% fearing for their employment should the duty rise take place.
Southern England, the Midlands and north west England are the regions where there is most concern about jobs, the survey shows.
The average price of petrol was 139.95p yesterday, with diesel at 146.54p.
Those polled were asked what would be the effect of such prices, with 63% saying they would cut back on car use, 18% would cut back on grocery shopping and 23% would abandon or delay the purchase of furniture, home improvements or luxury items.
Fuel duty increase
AA president Edmund King says: "Pump prices that many people can't afford means lost high street spending, higher transport costs, rising inflation, lost tax from lower fuel sales, lost tax from businesses going bust, lost tax from workers losing their jobs and a bigger unemployment benefit bill.
"A hike in fuel costs at the start of the holiday season will backfire as many people are already cutting back."
Quentin Willson, national spokesman for FairFuelUK, says: "Budget day should be 'Cut Fuel Duty Day'.
"All the polling shows that the soaring cost of filling the family car, the business van or the company truck is right at the top of people's priority list.
"We have given the Government evidence based on their own model that even a modest cut in fuel duty of 2.5p per litre would create 175,000 jobs and boost growth. This boost to growth means that the Treasury will not lose any revenue overall.
"The country is looking for bold and decisive action – scrap the 3p rise planned for August and cut fuel duty now." See the Cheap Petrol guide.