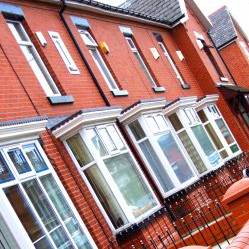 House prices have recorded their largest monthly jump in nearly two years, according to Nationwide Building Society figures.
The 0.6% rise is the highest since a 1.3% month-on-month increase in April 2010, bolstering indications the economy is not as weak as has been feared, Nationwide says.
The typical house price reached £162,712 in February, 0.9% higher than the same period last year.
Analysts suggest house prices have been holding up due to the lack of homes being put on the market, helping to create "pent-up" buyer demand.
Robert Gardner, chief economist for Nationwide, says: "Evidence that house prices picked up a little in February follows a series of data releases suggesting economic conditions may not be quite as weak as feared after the UK economy contracted in the final quarter of 2011.
"Surveys of activity in the manufacturing and service sectors point to a rebound in January, while consumer confidence and retail spending were both stronger than expected during the month."
February's house price rise reverses a 0.3% monthly drop recorded by Nationwide in January. It's the first month-on-month increase since November.
Outlook unclear
Gardner adds: "It remains to be seen whether this trend will be sustained.
"Given the still challenging economic backdrop, this increase in housing market activity may be the result of a temporary rise in first-time buyers entering the market to take advantage of the stamp duty holiday before it expires in March.
"If so, this may continue to support activity and prices in the near term before cooling over summer."
Bank of England figures yesterday showed mortgage approvals for house purchases reached a 25-month high, although analysts have put the surge down to first-time buyers rushing to buy before the end of a stamp duty holiday.
The two-year concession is due to end on 24 March. Lenders fear it could be followed by a dip in housing market activity.