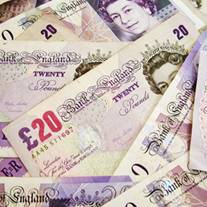 The lawyers' watchdog says it wants will writing firms in England and Wales to be regulated to give greater protection to consumers.
Currently many will writers in England and Wales are not regulated. But the Legal Services Board (LSB) says anyone who provides wills and estate administration services should be formally policed.
Solicitors, unlike other will writers, are already regulated.
The LSB wouldn't directly regulate firms, but is recommending existing regulators, which it oversees, do.
The move comes after LSB research found problems with the services delivered by many different providers, including:
Consistent sloppiness
Simple errors such as mis-spelt names or getting amounts wrong
Poor communication
The LSB says it also found examples of consumers being subjected to unfair, high pressure selling and mis-selling. It is also concerned there is generally no obligation for unregulated firms to give redress to consumers when things go wrong.
It also proposes that solicitors need to be better regulated when providing will writing and estate administration services.
Consumer protection
Legal Services Board chairman David Edmonds says: "Ultimately, people must be able to write a will with confidence, not fear. For that to be possible, everyone offering such services must deliver a baseline of consumer protection.
"This is not about extending regulation for the sake of it; it is about maintaining public confidence in an important legal process, enhancing the environment for reputable providers, and protecting consumers at particularly vulnerable times in their lives."
The proposals are now under consultation until mid-July. The LSB will then consider the responses and decide whether or not to make recommendations to the Government, which will make the final decision.