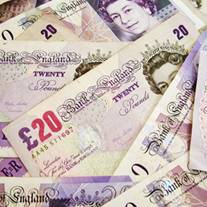 Almost nine out of 10 charity bosses fear big donations from wealthy backers will be hit by Chancellor George Osborne's cap on tax relief for charitable donations, according to a survey.
The findings of the survey of 120 charity chief executives and senior executives conducted by the Charity Aid Foundation (CAF) will intensify the pressure on the Government to rethink its plans unveiled in last month's Budget to cap tax breaks on charitable giving to £50,000 a year, or a quarter of income.
According to the survey, 88% said the move would have a "negative impact" on the level of donations from major donors, while 89% said they were concerned about the implications for the charitable sector.
Even more – 91% – said ministers should have held consultations before announcing the plan, while 78% called on Osborne to reverse his decision and abandon the cap.
Prime Minister David Cameron yesterday responded to the growing outcry by promising to listen "very sympathetically" to the charities' concerns.
'Fears that donations will be hit'
CAF chief executive John Low says capping tax relief on donations flies in the face of Cameron's ambition to encourage philanthropic giving and to build the "Big Society".
"This survey shows the widespread alarm and despair among charities at the Government's decision to cap tax relief on donations," he says.
"There are fears across the charity world that donations will be hit, which means the vital work that charities do will be damaged at a time when demand is high and public spending cuts make the charity safety net even more important than ever.
"Major donations support a huge number of projects and services for the public good. We need to encourage more philanthropists to give to these causes, not dissuade them through the tax system.
"Ultimately, it will not be the rich who will lose out. It will be the most vulnerable people in society, and the other causes charities support."
Tax relief system being 'abused'
Cameron insists the Government wants to see charitable giving increased but says ministers need to act to prevent the system of tax relief being "abused" by wealthy individuals.
"I'm in no doubt that there is a problem with some people who are using a range of tax allowances to reduce their effective tax rate to very, very low, often single figures," he says.
Cameron says some people are using charities established in other countries to "funnel" money so that they paid income tax at 10p or 20p in the pound.
"I think that isn't right, so I'm quite convinced we can get the balance right increasing philanthropy and charitable giving, which is an important part of our culture which I want to see expanded, and making sure the tax system isn't abused," he says.
"These are the goals the Chancellor and I are absolutely aligned on achieving and I'm quite convinced we will be able to do that."