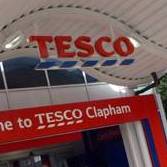 Tesco is replacing its famous no-frills 'Value' packaging with an 'Everyday Value' range.
New brightly-coloured designs will take the place of Tesco Value's blue and white stripes, which first hit shelves in 1993.
Tesco says the prices of its cheapest range will stay the same and claims the new selection will "taste better, look better and is healthier".
The rebranded products will start to appear in stores this week, with most new items available by the end of April.
Cut costs
Most UK supermarkets sell four levels of products, in the following price order:
A supermarket premium brand
A manufacturer's brand
A supermarket-own brand
A supermarket no-frills brand
At Tesco online today, the supermarket's 'Finest' fish fingers are £2.50, Birds Eye fish fingers cost £2, Tesco fish fingers cost £1.49 and Tesco Value fish fingers cost 60p. You get 10 in the three Tesco packs and 12 with Birds Eye.
Our research shows many families save 15% a year on shopping bills, typically £800, by moving down one brand level.