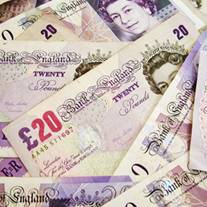 Controversial plans to cap tax relief on charitable donations have been scrapped by Chancellor George Osborne, the Treasury announced today.
The cap – limiting relief at £50,000 or 25% of income – was proposed in Osborne's 21 March Budget but sparked massive protest from charities, who warned they could lose a significant proportion of their income.
Announcing the latest in a string of u-turns on Budget proposals, following climbdowns on the "pasty tax" and "caravan tax" earlier this week, Osborne says he will be pressing ahead with the cap on income tax reliefs for wealthy people which do not relate to charitable donations.
Since the Budget announcement, the Treasury has been holding discussions with charities and major donors to assess the scale of impact which they believe the cap could have on charitable giving.
The discussions took place as more than 1,000 charities signed a petition by the Charities Aid Foundation (CAF) calling for the Government to think again.
Tax relief cap on charitable giving scrapped
Announcing his decision today, Osborne says: "I can confirm that we will proceed next year with a cap on income tax reliefs for wealthy people, but we won't be capping relief for giving money to charity.
"It is clear from our conversations with charities that any kind of cap could damage donations and, as I said at the Budget, that's not what we want at all. So we've listened.
"Frankly, at a time like this the Government is going to focus on the big issues like the worsening eurozone crisis and Britain's deficit, and not get distracted with unnecessary arguments. We're going to concentrate our efforts on what really matters: keeping Britain safe in the gathering storm."
Osborne wrote to charity sector representatives today to inform them of the decision.
A Treasury spokesman says: "We said at the Budget that we did not want the cap on the amount of tax relief people can claim to impact significantly on charities that rely on large donations.
"Since then, we had discussions with charities. Following these, tax relief on donations will be exempt from the cap when it is implemented next year."