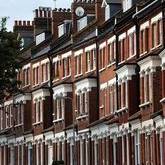 Mortgage holders and wannabe first-time buyers have been warned by the Bank of England that the cost of home loans could rise due to the eurozone crisis.
The problems mean the cost of borrowing for the major banks has gone up.
They rely on borrowing from each other to fund mortgages, as well as deposits from savers.
In the Bank of England's Inflation Report yesterday, it said: "These markets were strained during the second half of 2011, as concerns about the impact of euro-area developments made it difficult for banks to raise funding.
"Costs have fallen from their late-2011 peaks, although, on average, they remain elevated relative to reference rates.
"In the absence of falls in funding costs, it suggests that some further increase in mortgage rates is likely as banks seek to restore their margins."
Mortgage rates have already risen over recent months.
Clydesdale, Co-op and Halifax have raised standard variable rates (SVRs) for existing customers already this year. Most borrowers revert to an SVR after an introductory period. Meanwhile, RBS has also increased rates for some of its customers with offset mortgages.
The cost of mortgages for new borrowers has also risen.
At the end of July 2011, the best 5-year fix rate for someone borrowing 75% of their home's value was 3.49% with a £995 fee, according to figures from financial website Moneynet.co.uk.
The same lender, Yorkshire Building Society, now offers 4.19% with the same fee.