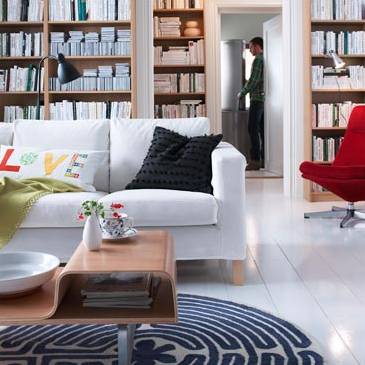 The squeeze on availability of interest-only mortgages continued today when a major lender announced plans to withdraw its range of products for new customers.
The Co-operative Bank will only offer mortgages on a repayment basis from next Tuesday, though its 60,000 customers who already have interest-only mortgages are unaffected.
The cull, the first complete axe from a major lender, will also apply to mortgages offered through its Britannia and Platform brands.
Brokers say this type of mortgage is "dying a death". A number of lenders have reined in their interest-only offers in recent months.
Santander, as well as Nationwide, Coventry and Leeds building societies, only offer such deals to borrowers with a 50% deposit.
RBS/NatWest demands borrowers earn £50,000 a year before it will offer an interest-only deal.
Manchester Building Society is trying to force some borrowers from interest-only to repayment deals, using a clause deep in its small print.
With an interest-only deal, borrowers only pay the interest during the term, with the debt itself being settled on maturity. With a repayment mortgage, monthly payments cover both the interest and capital.
Borrowers stuck
The shrinking of the interest-only market means many borrowers could struggle to find another similar deal, which could mean monthly costs soar.
Only those with significant equity in their property and a good credit score will qualify, while others may have to swallow a rate rise or be forced to switch to repayment.
On a typical £150,000 mortgage with 15 years remaining at 3%, monthly payments would jump by £660 if a borrower moved from interest-only to repayment.
Of course, it is prudent to pay off your mortgage, though brokers say interest-only makes sense for some groups, such as the wealthy.
The Financial Services Authority recently warned an estimated 1.5 million such loans worth around £120 billion are due for repayment in the next decade.
'You can't rely on house price rises'
James Hillon, the Co-op's head of mortgages, says: "What we have seen in house price drops over the last four or five years has given rise to a dawning realisation you can't rely on a rising appreciation in your home to pay off your mortgage."
The average Co-op customer with an interest-only deal owes the bank £77,000.
The news comes in the week more than a million homeowners have also seen their mortgage repayments rise after several lenders announced rate rises, blaming the weak economy and the increased cost of funding a mortgage (see the Mortgage hikes MSE News story).
Dominic Hennessy, of mortgage broker Just Us Mortgages, says: "Interest-only is dying a death by a thousand cuts. It's only a matter of time before other lenders follow suit. Its days are surely numbered."
Last week, David Hollingworth, from broker London & Country, wrote a guest blog for MoneySavingExpert.com which echoed those thoughts.
According to the Council of Mortgage Lenders, more than 95% of first-time buyers have been taking out repayment loans since the summer of 2011.
Additional reporting by the Press Association.