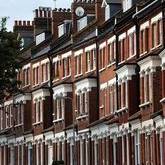 House prices have recorded the biggest dip in nearly three years amid the "challenging" economy, Nationwide says today.
Prices slipped 1.5% year-on-year in June to £165,738 on average, the biggest fall since August 2009, according to the building society's latest house price index.
The study suggests the decline, which also showed a 0.6% month-on-month decrease, was partly due to the ending of a stamp duty concession for first-time buyers in March, which had the effect of bunching up sales.
It says there are "few signs of a near-term rebound", as economic conditions remain tough.
Robert Gardner, Nationwide chief economist, says prices are likely to remain "fairly stable" over the next 12 months amid a lack of homes on the market, continuing a trend seen over the past two years.
There are hopes that a "funding for lending" scheme announced by the Bank of England and the Treasury earlier this month could help kick-start lending.
Analysts have said this may put the brakes on recent rate increases although those currently unable to get a mortgage may see little improvement.
Prices expected to stay 'stable'
Gardner says: "The slightly weaker trend we've observed since March is unsurprising, given the difficult economic backdrop, with the UK economy dipping back into recession at the start of the year and few signs of a near-term rebound."
He adds: "Economic conditions are expected to remain challenging over the next 12 months. However, policymakers' efforts to bolster the supply of credit to the economy and to help lower the cost should provide support to demand.
"Moreover, the supply side of the market is still constrained, with construction failing to keep pace with the number of new households being formed.
"Overall, this suggests a continuation of the pattern experienced over the past two years, with prices remaining fairly stable over the next 12 months."
Russell Quirk, founder of online estate agent eMoov.co.uk, says: "The property market remains erratic and low transaction levels could see prices jump again next month. It's anyone's guess."