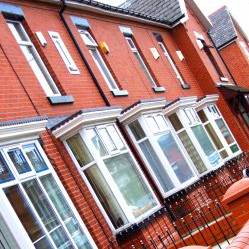 Hopes of cheaper mortgage deals were fuelled this week after lenders' borrowing rates tumbled to an all-time low, according to a mortgage broker.
Some wholesale mortgage rates, which banks use to underpin mortgage deals, have dropped below 1%, meaning borrowers should expect to see cheaper fixed-rate deals, broker SPF Private Clients says.
Key Points
Lenders' borrowing rates have fallen
Borrowers could see cheaper fixed-rate deals
But lending criteria still tough
Lenders have dipped into the market with some attractive deals in recent days, but borrowers may need to act quickly to snap them up, analysts say.
Short-term swap rates, which help to set lenders' pricing of fixed-rate mortgage deals, have fallen over the last week.
The two-year swap rate stands at 0.91%, down from 1.19% a week ago, while the three-year rate is at 0.92%, down from 1.22% the previous week. The five-year rate is at 1.14%, down from 1.42%.
Nottingham Building Society and the Progressive Building Society both launched mortgage deals recently which have made comparison website Moneyfacts' "best buy" tables, offering rates of 3.69% and 3.59% respectively.
Abbey for Intermediaries also launched new products this week, including a five-year fixed deal at 3.99% for home buyers and a 4.09% rate deal for remortgaging, both at 60% loan-to-value (LTV), with £995 fees.
Tougher lending criteria
Despite the new deals on offer, it remains unclear how much of an impact borrowers will see from the fall in swap rates. Analysts have cautioned that many lenders have yet to pass on their own increased mortgage funding costs fully on to borrowers.
A string of lenders have put up their mortgage rates over the last couple of months, blaming the weak economy and the ongoing eurozone crisis, despite three years of record low interest rates.
Borrowers have also had a tougher time taking out a deal, as lenders have been tightening up their credit criteria, prompting a drop in the proportion of mortgage approvals.
'Expect to see cheaper fixed rates'
Mark Harris, chief executive of SPF Private Clients, says: "With swaps falling to their lowest levels ever, we have to expect to see cheaper fixed rates.
"Two and three-year swaps are below 1% and five-year swaps are approaching 1% so watch this space when it comes to cheaper pricing on short-term fixed-rate mortgages.
"Lenders are expecting a quiet July and August, particularly once the Olympics start, so those who want to boost business beforehand will need to offer some decent rates to entice borrowers."
Rachel Springall, spokeswoman for financial information website Moneyfacts, says the Nottingham Building Society offering, which is aimed at borrowers with a 25% deposit, is one of the lowest rates on the market.
The deal was launched last week, along with the Progressive Building Society's deal, which offers a three-year fixed rate at 3.59% for borrowers with a 30% deposit.
Springall says: "It will be interesting to see whether short-term fixed mortgage deals will become cheaper due to the fall in swap rates as the average two-year fixed deal has dropped from 4.72% to 4.69% since the start of this month."