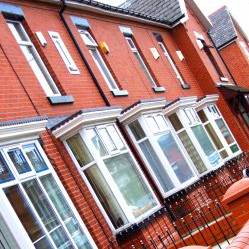 The proportion of people planning to take their first step on the property ladder in the coming months has risen to its highest level in at least two-and-a-half years, despite the "minefield" of difficulties they face, a study suggests today.
This "surprising" determination found by property website Rightmove comes despite the ending of a two-year first-time buyer stamp duty concession in March. This was followed by a dip in mortgage lending, tough employment conditions, mortgage rate hikes, and lenders tightening their borrowing criteria.
Some 27.9% of people who told the property search website in April they intended to buy a home in the next 12 months said they would be first-time buyers.
This is the highest share since the survey began in the winter of 2009, when potential first-time buyers made up 27.6% of the study.
The study's findings suggest the proportion of first-time buyers will move closer to pre-credit crunch levels of around 40%.
Miles Shipside, director of Rightmove, says: "The results come as a welcome surprise. The property market needs this upward trend in first-time buyer activity to continue, as they perform an essential role at the bottom of the property market food chain."
But he added: "There is still a minefield of economic uncertainties to navigate for those intending to purchase their first home."
House prices 'stalling'
Despite the predicted rise in demand from first-time buyers, property analysis firm Hometrack says in a separate study it expects house prices to fall by up to 2% in the next six months, amid weakening overall demand and uncertainty over the eurozone.
Prices remained flat across England and Wales in June month-on-month, following three consecutive months of rises. London was the only region to see a month-on-month increase, with a 0.3% rise.
Year-on-year figures show prices fell by 0.5% in June across England and Wales. The greater difficulty faced by borrowers in taking out a mortgage is also likely to have an impact in the coming months.
The increase in new homes coming on the market has outstripped the numbers of potential buyers registering with estate agents for the last three months, and the gap is set to widen as the seasonal summer slowdown kicks in, Hometrack says.
The weakening demand across all buyers was reflected in new buyer registrations with estate agents declining for the first time in five months, with a 0.5% month-on-month fall in June.