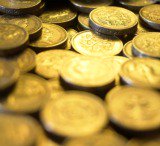 The Government has today announced plans to make it easier for people to take their work pension with them from job to job.
Current rules make it difficult for people to combine their pension pots as they move jobs, leaving money stranded or lost completely.
But following on from a consultation last year, the Government will develop a 'pot follows member' scheme, so people's pension pots will automatically switch from one employer to another when someone moves job.
It is also hoped the new plan will reduce administrative costs for pension providers, which could lead to lower charges for savers.
£3bn of pensions unclaimed
Department for Work and Pensions (DWP) research shows that one in six people have no idea where their pension is saved, with estimates putting the total value of unclaimed pensions at around £3 billion.
The Government says that without action, 50 million pension pots could sit dormant by 2050.
Pensions Minister Steve Webb says: "We need a system where people build up worthwhile pension pots in one place rather than having lots of small pots all over the place.
"But at the moment every time someone moves to a new job there is a risk that they leave behind a small pension pot which they lose track of. Our plans will mean that individuals get better value for their savings and bigger pensions as a result."
The DWP says it is aiming to get the new scheme into law as soon as possible, although exact details are still to be finalised.
'Pensions lottery' fears
However, fears have been raised that the move could create a "pensions lottery", with people unwittingly seeing their pots automatically transferred into better or worse schemes as they follow them through their employment.
The National Association of Pension Funds (NAPF) warns that if someone with a pension pot of around £10,000 and an annual management charge of 0.5% was moved into a pension with a charge of 0.9% a year, they could lose around £1,500 or 10% of their pot after 25 years.
NAPF, alongside Age UK, the TUC and Which?, all say they prefer an "aggregator" approach, where small pots can only be automatically transferred to a limited number of high quality pension schemes which would guarantee low charges, good governance and economies of scale.
Joanne Segars, chief executive of the NAPF, says: "While the Government's idea is one way to solve the problem of small pots, it does not tackle the risk that people might see their pension transferred to a worse scheme with higher charges and weaker governance.
"There is a real risk of a pensions lottery where people could be automatically transferred into better or worse schemes without them being aware of the impact."
Additional reporting by the Press Association.