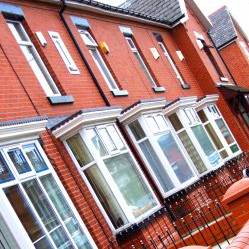 Rents soared to a new high last month, with "fierce competition" from frustrated would-be home buyers continuing as the market enters its summer peak, a study said today.
The typical rent in England and Wales rose by 1% to £725 in July, surpassing a previous high of £720 per calendar month recorded in October last year, says lettings network LSL Property Services, which owns chains such as Your Move and Reeds Rains.
This means the pace of annual rental inflation has also increased, climbing to 2.9% from 2.4% in June.
Rents are rising at their fastest on an annual basis in London, climbing by 4.8% to reach a new high of £1,057. Rents have hit new highs in London for three consecutive months.
They also rose across England and Wales for the fourth month in a row in July.
Toughening mortgage criteria
The private rental sector has seen a surge in demand as people have struggled to get on the property ladder, because they cannot raise a hefty enough deposit or meet lenders' tightened borrowing criteria.
Several mortgage lenders have stepped up competition recently by cutting some of their rates, but much of this has been aimed at less "risky" people with larger amounts of equity.
Borrowers with smaller deposits are expected to have a tougher time taking out a deal amid the uncertain economy.
Regional prices
On a monthly basis, rents in the South East climbed the fastest, increasing by 2.2% to reach £746.
Rents fell on an annual basis in two regions, decreasing by 1.2% in the South West, and 0.4% in the East Midlands, to reach £629 and £546 respectively.
The only regions to see month-on-month falls were the South West and the East of England, which both saw a 0.4% drop. Rents in the East of England fell to an average of £740.
Meanwhile, rents in Wales rose by 1.2% on a monthly basis and by 0.8% year-on-year to reach £552.