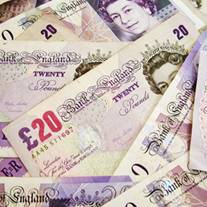 Refunds for mis-sold payment protection insurance (PPI) have given the UK economy a boost, according to policy experts.
While PPI was flagrantly mis-sold by banks and other lenders for years, with the final compensation bill due to exceed £10 billion, redress means pumping large sums of cash back into people's pockets.
Between January 2011 and May 2012, £4.8 billion had already been paid back.
Jonathan Portes, director of the National Institute for Economic and Social Research, told the Financial Times that refunds had a similar effect to a tax cut (you must register with FT.com to see linked article).
Meanwhile, Simon Kirby, a senior research fellow at the institute, also told the newspaper that injecting the equivalent of 1% in gross domestic product (GDP) back into the economy could subsequently increase GDP by 0.7%.
That 1% figure is about £15bn, which is many commentators' top-end estimate of the final compensation bill.
'Better than QE'
Some say PPI compensation could have a greater boost to the economy than the Bank of England's quantitative easing (QE) programme, which is the printing of money.
Martin Lewis, MoneySavingExpert.com creator, says: "We've already seen £5bn paid back after the national scam of PPI mis-selling. The banks have currently provisioned a further £4bn to pay out, but the consensus is it will actually end up being many billions more.
"As we've always said, the advantage of large-scale redress, such as with bank charges and PPI, to an economy in the doldrums, is it puts money directly into the public's pockets.
"Then, as it's paid to people who've needed to borrow, they often have the money either to clear debt, or for immediate spending, which means some of it is flowing.
"If only QE was not just a paper-chasing exercise and something more tangible, our economy may improve much quicker."