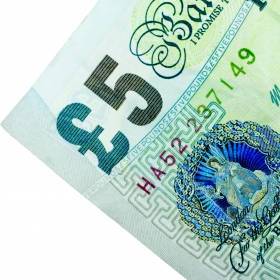 A range of simplified, easy-to-compare financial products should be introduced to help restore consumer trust in the industry, a Treasury-commissioned review recommends.
The report says a kitemark should be introduced to help people identify the products and an independent body should be set up to ensure standards are being met.
Each product should have the same terms and conditions and use the same language, and contain no hidden surprises.
A simple easy-access savings account, a 30-day notice savings account and a simple-term life insurance product are the first three simplified products which should be developed, the document says.
Creating easy-to-compare products will increase competition and make it easier for people to shop around, it adds.
The report estimates 29.4 million people with incomes above £15,000 but below £50,000 could benefit from simplified savings products. Above £50,000, people are thought to be more likely to use financial advisers.
It added that the target market for simplified life cover includes 19.8 million adults.
'Simple products'
The initial recommendations have been made by an independent steering group chaired by Carol Sergeant, who was formerly chief risk officer at Lloyds Banking Group.
She says: "When consumers arrive at the financial marketplace there should be simple processes and products available to allow them to make an informed and straightforward decision."
The initial recommendations will be open for further consultation, ahead of a final report in February 2013.
Sergeant's review group also wants to hear views on a simplified income replacement product for those who lose their income due to sickness, which could help 12.2 million households.
Dan Plant, MoneySavingExpert.com money analyst, says: "If this means people understand the risk of an investment better, it will be a good thing. But we don't want it to mean lower returns on other products."
Easy to understand
The report says each simplified product should be easy to understand, compare and monitor, with no hidden surprises.
They should be "non-advice" products which can be bought directly from providers, helping to make them affordable to customers and commercially viable. Providers would compete on price, service and their own brand, making them easy to compare.
The Treasury launched a consultation following concerns key features often change during the life of a financial product, such as when an introductory rate expires, making it hard for people to compare different deals.
Financial Secretary to the Treasury Mark Hoban says: "The Government is committed to putting the consumer back at the heart of the financial system, but we understand that restoring public trust in financial products is not an easy task at the moment.
"I am pleased to say that 'simple' financial products offer a unique opportunity to demonstrate that products can both be easy to understand and meet customers' most important financial needs."
Hoban created the group last year after the Government called for simpler products.