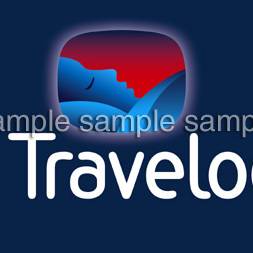 Troubled hotel chain Travelodge has moved to reassure customers bookings are safe after it announced it will offload 10% of its hotels.
The chain, which rents the buildings that house its hotels, will seek alternative firms to take over the running of 49 of its 500 premises under a rescue deal.
Travelodge insists all bookings will be honoured.
Spokeswoman Emma Arthurs explains: "We're not expecting any hotel closures. However, some hotels may be transferred to new owners. If you made a booking at a Travelodge hotel that was later transferred to a new owner, a number of options would be available to you.

"These would include keeping your booking and staying with the new owner, or transferring your stay to a different Travelodge hotel of your choice. Alternatively, you could cancel your booking and receive a full refund."
Over the next six months negotiations will take place between Travelodge and potential new management for these hotels. Travelodge doesn't know how long the process will take.
Even if Travelodge doesn't honour its pledge (and there's no reason to suggest it will renege), you may be able to reclaim from your card company, depending on which plastic you use (see the Section 75 guide).
Credit card payments. If your total booking comes to over £100 per person, under Section 75 of the Consumer Credit Act, credit card firms are jointly liable with retailers if something goes wrong, so you should get a refund if your stay is cancelled.


Visa or Mastercard payments (credit or debit). The card issuers operate a chargeback scheme, where they get your cash back from the retailer's bank if something goes wrong, regardless of the amount spent (minimum £10 on Mastercard). This is not a legal requirement, but a customer service promise.
Financial rescue
As part of a wider financial restructuring, Travelodge has agreed £235 million of bank debt will be written off and £71 million will be repaid, bringing its debt down from £635m to £329m.
The plans will also see its three major investors pump £75 million of new cash into the firm, with £55 million being spent on refurbishing 175 of Travelodge's hotels starting early next year.
Grant Hearn, chief executive of Travelodge, says the financial reshuffle "will leave Travelodge in a much stronger position going forward and will ensure a long-term, sustainable future for the business".