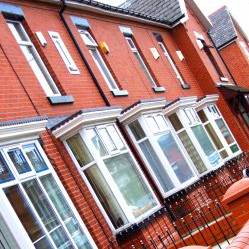 Council tax bands should be adjusted so those in higher-value homes pay proportionally more, a charity said today.
Research carried out by the Joseph Rowntree Foundation reveals those living in a £320,000 house will typically pay only twice as much as those living in a £68,000 property, despite it being four times as valuable.
Changing the bands would also make it easier to introduce a national property tax and would ease house price inflation, the foundation's Tackling Housing Market Volatility report claims.
Kathleen Kelly, from the charity, says: "We need radical tax reform that would reduce volatility and offer a better deal to millions of households, while developing alternatives to ownership so people have access to stable tenancies in both the social and private rented sector."
Mark Stephens, co-author of the report, says: "Overall, the steps taken by the Government fall far short of the fundamental overhaul we desperately need to create a stable housing market.
"Tackling issues such as property taxation requires political bravery and there is an important longer-term prize at stake: a more stable system that has a greater social benefit than the four boom and bust cycles we have experienced since the 1970s."