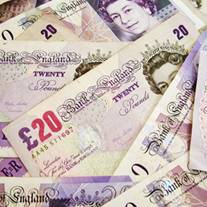 MPs have been warned people from disadvantaged backgrounds may suffer if the Government pushes ahead with plans to digitise the benefits system.
Over 70 organisations representing councils, charities, trade unions, business groups and housing organisations have raised concerns about the move, which will see benefit claimants access the new universal credit system via the web.
They say millions who have never used the internet or have poor IT skills will be adversely affected by the online push.
Some have also raised concerns that the computer systems required might not be sufficiently robust or ready in time for next year's launch.
The organisations have submitted more than 500 pages of written evidence to the House of Commons Work and Pensions Committee, which has been seen by BBC Radio 4's The World This Weekend.
A testimony from community charity Citizens Advice says: "The new universal credit system risks causing difficulties to the 8.5 million people who have never used the internet and a further 14.5 million who have virtually no ICT skills."
The written evidence also raises fears that paying universal credit monthly and to just one person per household could "upset the family dynamic".
Online benefits
The Government has defended the reforms, which are being rolled out in October 2013 and will see the current five work-based benefits consolidated with just one universal credit.
In its own submission to MPs, the Department for Work and Pensions says rigorous testing of the computer system is already under way.
It adds managing universal credit online saves money and that most jobs now require computer skills.
Those who struggle to use the online system will have access to face-to-face help and telephone assistance, ministers have said.
An aide to George Osborne insists the Chancellor remains "fully behind" the reforms and says reports claiming the Treasury is seeking to block or scale back universal credit are untrue.