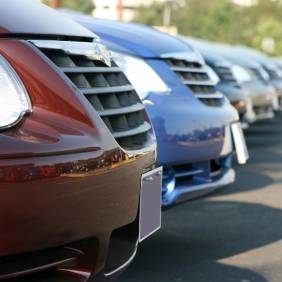 Britons are now spending nearly £8 billion a year to park their cars.
Parking prices rose 12.5% last year, with high charges deterring shoppers from visiting town centres, according to a survey by comparison website Confused.com.
The most expensive parking is in Knightsbridge in central London, where motorists can be charged up to £36 for three hours.
This summer car park giant NCP raised prices at 38 London car parks close to Olympic venues (see the NCP punishes Londoners MSE News story).
In some instances, parking prices doubled.
Survey findings
Confused.com's survey of 2,000 people found 69% chose to avoid shopping areas with high parking prices.
As many as 65% said they would return to high streets if parking was more affordable, while 21% reckon current parking services do not offer enough space.
A total of 60% of motorists told the survey they spend between six and 20 minutes each trip searching for a parking space.
Launching a car park locator app today, which claims to show motorists the cheapest car parks in their area, Confused.com car insurance head Gareth Kloet says: "In today's difficult financial climate, people have had to find ways to save every penny possible.
"Over-priced parking charges are a problem that every motorist in the country has to deal with."