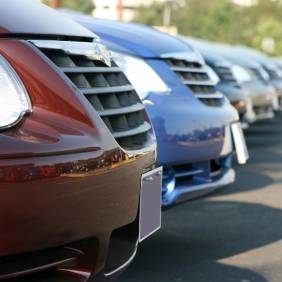 Car park giant NCP is hitting Londoners with huge price rises to coincide with the Olympics.
It is raising prices at the 38 of its 104 London car parks that are closest to Olympic venues. Other UK car parks are not affected.
Some of the massive jumps came in on Monday, while others will hit on Saturday.
Prices rises vary by car park. A day's parking at NCP in Shepherd's Bush has this week doubled in price from £20 to a whopping £40.
A day at NCP's car parks at Cadogan Place and Pavilion Road, both near Knightsbridge, have only risen by £2, from £48 to £50.
The firm says the increase is temporary, although it doesn't say when prices will fall back. It says it will "monitor the situation" as the Olympics progress.
It claims increases are required to improve customer service as it has had to hire additional staff during the Olympics.
NCP business manager Roger Ashley says: "All of the above are being done to improve customer service and ensure that we are providing the best possible efficient, safe environment for our visitors.
"It should be noted these are temporary increases to allow us to increase service levels in line with anticipated increase in demand for parking."