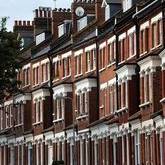 Private rents have soared for the fifth month in a row to reach a new high as pressure on the sector continues to be ramped up, a study has found.
Typical monthly rents increased by 2.9% year-on-year to reach £734 in August, surpassing a previous peak of £725 recorded in July, according to lettings network LSL Property Services, which owns chains including Your Move and Reeds Rains.
Key Points
Private rent rose in August
Fifth monthly rise in a row
Typical rent was £734 in August
The study put the latest increase down to the seasonal effect of a wave of graduates starting new jobs, on top of strong competition already caused by frustrated would-be buyers who are unable to raise a mortgage deposit or meet lenders' toughened borrowing criteria.
Regional increases
Rents rocketed to new highs in five regions across England and Wales, hitting peaks in London, the south east, the east of England, the north west and Yorkshire and the Humber.
London saw the biggest year-on-year increase at 4.9% while only the south west and Wales saw rents decrease, by 1.9% and 1.8% respectively.
David Newnes, director of LSL Property Services, says: "The rental market is right in the thick of its peak season and the demand from graduates and those starting new jobs has added a new layer of competition on top of the existing pool of frustrated buyers.
"London and the south east may be the powerhouses of the national rental market but rent rises haven't been limited to these areas by any means.
"In fact, rents have hit record highs in five regions as tight mortgage finance criteria and large deposit requirements for new buyers continue to ramp up the pressure on the limited stock of rental homes available."
Rent rises outstripping wages
Lenders have predicted that the recently-launched £80 billion "funding for lending" scheme to unclog the flow of credit and the Government-backed NewBuy scheme, which helps people to buy new-build homes with a fraction of the usual deposit, will help people to get on the property ladder in the coming months.
However, much of the recent competition among lenders has been concentrated around less "risky" buyers, who can afford larger deposits of about 40%.
Despite the squeeze on tenants, their ability to keep up with payments improved for the first time in three months in August, with 9% of all rent coming late or unpaid at the end of the month, a decrease from 9.3% in July.
This could be partly due to a "surprisingly resilient" labour market amid the weak economy, although people will continue to come under pressure as rent rises are outstripping wage growth, the study says.