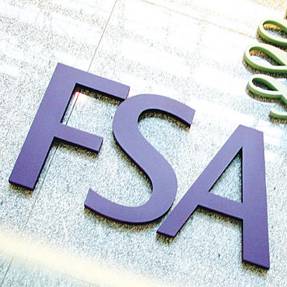 Bank of Scotland (BoS) has been fined £4.2 million by the City watchdog after an incredible blunder which saw it compensate the wrong people as it held shoddy customer data.
Over 22,000 customers were given a combined £20 million in refunds for a problem they never experienced.
The Financial Services Authority (FSA) says the bank held the wrong information on 250,000 customers, partly because of confusion as it held data on two separate systems, while manual updates were not always carried out.
BoS, now part of Lloyds Banking Group, relied on incorrect records between 2004 and 2011.
The gaffe actually affected Halifax customers, though BoS has been fined, as it held the banking licence under which Halifax operated.
Both brands were the major players in the Hbos group, which was bought by Lloyds in 2009.
£20m wrongly paid out
The issue centred on a programme to compensate Halifax customers who were given confusing information about a cap on their standard variable mortgage rate.
While monitoring our forum, the FSA found a number of customers had complained they had been wrongly excluded from the programme.
BoS incorrectly contacted 33,700 Halifax customers who should never have been included in the programme, and mistakenly made compensation payments, totalling £20.4 million, to 22,700 of them.
They have not been asked to pay the money back, and the correct customers were eventually contacted and paid out.
Tracey McDermott, FSA director of enforcement and financial crime, says: "These mistakes stemmed from the fact that Bank of Scotland had an inadequate mortgage records system, meaning they could not identify which of those 250,000 customers were subject to a cap on their standard variable rate.
"This breach is particularly serious because the inaccuracies built up over seven years. There was no structure in place to identify errors as they occurred and no checking procedures thereafter."
A Bank of Scotland spokeswoman says: "Bank of Scotland has apologised to customers, co-operated fully with the regulator throughout this process and has agreed to pay a fine of £4.2 million."