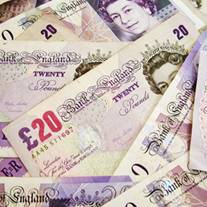 A number of benefits are likely to rise by just 2.2% in April, following the publication of today's inflation figures.
Most benefits are pegged to September's Consumer Prices Index (CPI) inflation measure, which was revealed as being 2.2% this morning.
These include jobseekers' allowance, plus disability and maternity benefits. The basic state pension will rise by a higher figure, 2.5%, due to a Government guarantee. This would result in a £2.69 a week increase from the current £107.45 rate.
The Office for National Statistics (ONS) says the 2.2% rate is the lowest level for nearly three years, down from 2.5% in August. The more representative Retail Prices Index (RPI), which also includes housing costs, eased back last month, to 2.6% from 2.9% in August.
The ONS says inflation fell last month when hefty energy bill hikes seen in 2011 dropped out of the index.
Rising fuel prices put upward pressure on inflation last month, when petrol rose by 3.9p a litre between August and September compared with a fall of 0.3p a year ago, according to the ONS.
Energy price hikes are expected to put household finances under pressure once more, while experts fear rising food prices will also push inflation back up.