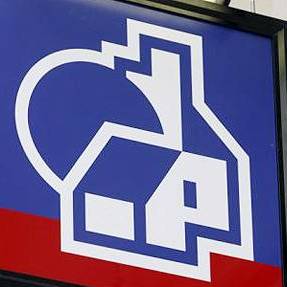 Nationwide Building Society will stop selling new interest-only mortgages next week, which is another hammer blow for borrowers looking for such home loans.
The UK's third-largest mortgage lender will end all sales from Thursday 11 October for new customers.
Anyone currently on a Nationwide interest-only mortgage is unaffected. They will be allowed to switch to another Nationwide interest-only deal on maturity but only if borrowing the same amount or less. Any extra will be on a repayment basis.
The continued shrinking of the market means borrowers at the end of a deal are faced with fewer options to avoid a cost hike.
Many homeowners, especially first-time buyers, prefer interest-only loans as the repayments are much lower than for a standard repayment mortgage.
Yet many on these deals gamble that they can sell their home to eventually clear the debt, but this is fraught with danger given house prices may fall which could push them into negative equity.
With an interest-only mortgage, borrowers only pay the interest during the term of the deal, with the debt itself paid on maturity.
Nail in the coffin?
Andrew Montlake, from mortgage broker Coreco, says: "This is a massive step and it could have a big effect on other lenders.
"Whether this is the final nail in the coffin for mainstream interest-only mortgages remains to be seen, although I do not think we will see the end of it totally.
"Too many people deferred worrying about how they are going to pay it back.
"Interest-only is now very much consigned to the niche product area and those who will be hit the most are existing interest-only borrowers who are seeing their remortgage options disappear."
The interest-only market has already shrunk massively, with the lenders that still sell it often demanding deposits of 50%. Co-op pulled all its interest-only deals in May.
Even where available, the credit scoring criteria to qualify for a deal has hugely tightened, while borrowers need to prove they are saving to repay the loan, which they didn't always have to do in the past.
Until next Thursday, Nationwide borrowers who want an interest-only home loan will need a 50% deposit, which needs to be at least £150,000.