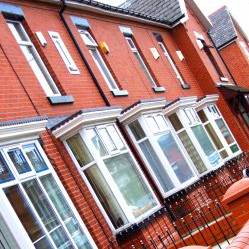 House prices slipped back by 0.4% in September, Nationwide says today, although it adds the housing market remains relatively stable.
The average price of a house last month was £163,964 following a shock 1.1% jump in month-on-month prices in August, the building society reveals.
House prices are 1.4% lower than a year ago, a rate which has been fairly consistent throughout the last 12 months, it adds.
Nationwide chief economist Robert Gardner says: "We expect the UK economy to see a gradual recovery over the next 12 months, with house prices remaining relatively flat or declining only modestly over the same period."
Looking ahead, the lender says the Bank of England's £80 billion Funding For Lending scheme should support the sector and ensure the availability of credit.
However, the initiative is still in its early stages and there has been mixed evidence as to whether or not it has increased the availability of mortgages for people with lower deposits and first-time buyers.
Gardner adds: "House prices are still fairly high relative to people's incomes, at least by historic standards. There are also signs of supply constraints in the rental market."