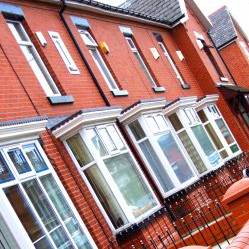 House prices are likely to remain flat throughout next year as first-time buyers continue to struggle to get on the property ladder, says Halifax.
The lender predicts prices will rise or fall by no more than 2% during 2013, ending the year at similar levels to now before slowly climbing as the economy strengthens.
House prices rose by 1% month-on-month in November to reach an average of £160,879, the lender reports, but they lack any clear direction, with five monthly rises and six falls this year.
Prices are however 1.3% lower than they were a year ago, which shows "remarkable stability" against the tough economic backdrop, Halifax says.
Rents have soared as people have remained trapped in the sector, either because they cannot raise the deposit needed or meet lenders' toughened borrowing criteria to get on the housing ladder.
Halifax housing economist Martin Ellis says: "Prices are again likely to end the year at levels close to where they begin."