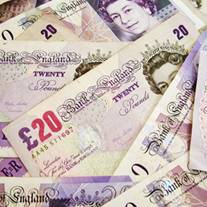 Tesco Bank has stepped up a price war over personal loans by launching a deal with the lowest standard rate on record.
However, this won't help those borrowing small amounts.
The supermarket has cut the cost of borrowing between £7,500 and £15,000 to 5.2% APR, making it the cheapest rate in MoneySavingExpert.com's Cheap Loans Guide and the lowest from a bank or building society we have ever seen.
It follows recent cut-price deals from M&S Bank, Co-op Bank and Sainsbury's.
The rate is a representative one, meaning it has to be offered to at least half of its customers. These are likely to be the ones with the best credit scorers. Others will pay more.
Cut smaller loan rates
MoneySavingExpert.com web editor Dan Plant says: "It's great to see loans continuing to tumble, and I hope they keep on falling.
"But a hint of caution's needed – these super-low rates are only on pretty hefty amounts of borrowing. We'd love to see folk who only need to borrow a couple of grand offered better rates – as there have been no cuts here.
"Most of these borrowers are better off with using a well-managed credit card instead."
In November, M&S Bank launched a personal loan deal with the lowest rate seen in six years, while Co-op also recently revamped its range, offering rates from 5.6% APR for new customers and from 5.4% for existing account holders on loans of £7,500 to £14,950.
Demand for loans still weak
Record low interest rates have helped lenders offer some of their cheapest-ever deals, but the British Bankers' Association (BBA) has said demand for loans remains weak amid the uncertain economy.
The Government launched a multi-billion pound scheme to kick-start lending to households and businesses in August.
Tesco has signed up to the Funding For Lending scheme, which offers lenders access to cheap finance, but it is yet to use any of its funds.
Instead, it says it will back its loan deal with funding from customers' deposits.