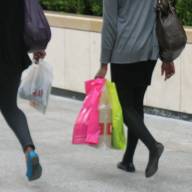 If you've got gift vouchers or cards, use them as soon as possible to avoid them becoming invalid.
A host of big-name retailers have gone into administration in recent months, leading to uncertainty over whether their vouchers remain valid or not.
You may think the chances of a collapse are a long shot, but the fates of HMV, Jessops, Blockbuster, Comet and JJB Sports show even well-known chains can be vulnerable.
When this happens, administrators often stop accepting gift cards and vouchers.
Even if the firm you've vouchers for is in a healthy state, there is the risk you'll forget you've got credit to spend there, meaning they'll expire before you do anything with them. So spend them soon.
It's legal to stop accepting gift vouchers
When firms go into administration, it's perfectly legal for administrators to stop accepting gift vouchers and cards under insolvency law, rendering them as worthless as the plastic or paper they're printed on.
This is because the firm no longer exists in its previous form, so it does not have to fulfil all its promises, such as honouring gift cards.
A gift card is simply a promise that allows you to spend a certain amount in a store or on a website.
Don't chuck them out
However, don't throw gift vouchers away as soon as you hear they're not accepted. Sometimes administrators change their minds after initially saying gift cards won't be taken as payment — this happened most recently at HMV (see full HMV Administration Q&A).
Alternatively, other stores may start accepting them. With HMV, customers were given the option to exchange gift cards bought at Tesco, Asda or Boots for vouchers for one of those stores.
Can I get my money back if gift cards are not accepted?
You do have a chance, but be prepared for the worst.
For purchases, Section 75 of the Consumer Credit Act 1974 states your credit card company must refund all purchases between £100 and £30,000 if you don't get the service or item you paid for.
However, the law is grey around gift cards. It's worth trying under Section 75, but there are no guarantees.
Alternatively, customers have the 'chargeback' option on credit and debit cards. If you claim within 120 days of something going wrong, Visa, Mastercard and American Express may give you your money back, regardless of the cost (other than a £10 minimum on Mastercard).
Unlike Section 75, this is a customer service promise, not a legal requirement - see our full guide to Visa/Mastercard Chargeback.
If you are not covered on plastic, you can try to claim the cash from the administrator by becoming what is called an 'unsecured creditor'. In other words, you become another person on the administrator's list of people it owes money to. However, don't get your hopes up of this working.
Should I buy gift vouchers?
It is safest to stay clear of gift cards. Cash is boring, but is safer, more flexible and guarantees you'll be able to buy a gift of some sort.
With a gift voucher, if the company goes bust, there's no guarantee the voucher will be valid or accepted.
Certainly, if you know or hear that a company may be in trouble, avoid purchasing gift cards or vouchers from it at all. Always do a Google check on the company before buying to double-check.
If you still want to buy one, consider general vouchers valid at a host of stores, or just buying for mega-companies such as Amazon, Asda, John Lewis, M&S and Tesco. But even with the biggest firms, there's no 100% guarantee their cards will stay valid.