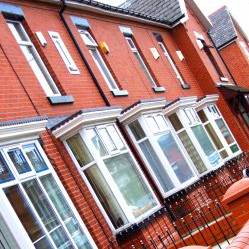 Mortgage approvals for house purchases fell to their lowest level in seven months in February, industry figures showed today.
Despite Government attempts to boost the sector, mortgage approvals for house purchases were down 6.3% on a year ago to 30,506, according to the British Bankers' Association (see the Mortgage and Remortgage guides).
The average approval value house price increased to £150,500 from £144,600 in January, but is down from £153,000 in December.
Chancellor George Osborne last week announced Help to Buy, a loan and mortgage guarantee initiative (see the Help to Buy mortgage scheme to launch MSE News story), on top of the Government's Funding for Lending Scheme, which offers discounted loans to banks and building societies if they increase lending.
Matthew Pointon, economist at Capital Economics, says: "Despite the best efforts of the Government, mortgage approvals are refusing to break out of the narrow band they have been in for over three years.
"Although they have cut mortgage rates, banks remain reluctant to lend given the evidence that house prices are overvalued. The Help to Buy scheme is designed to address this hurdle, but it will not start until 2014 and success is far from guaranteed."