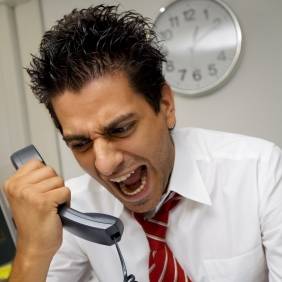 Millions of Orange and T-Mobile pay monthly mobile customers will be hit by another jump in bills, the third rise on 'fixed price' deals in 18 months.
Users of the two networks, part of Everything Everywhere, will pay 3.3% more when the hikes come into force between April and June.
Meanwhile, O2's 3.2% price rise for mobile customers, announced last December, came into force yesterday.
Mobile firms raising the cost of what many customers are told are fixed-price deals have caused controversy before.
In November 2011, Orange sparked anger when it hit customers with a 4.34% price hike. T-Mobile raised prices by 3.7% in March 2012.
Guy Anker, MoneySavingExpert.com news editor, says: "If you take out a variable mortgage or energy tariff you usually know prices can go up as deals are better labelled.
"But mobile firms are as clear as mud in making it obvious their deals are variable. This rise will be a bitter pill to swallow for customers and serves as yet more notice that regulators must get tough on mobile firms."
Who is affected?
Not all customers will be hit. Contracts which aren't affected include:
Orange customers who signed up after 2 December 2012.
Orange business, Sim-only, works and "current pay monthly consumer" customers.
T-Mobile customers who signed up after 22 January 2013.
T-Mobile customers on 30-day Sim-only and the "current consumer" plans.
All customers on EE tariffs.
When do the hikes hit?
Orange price rises will come in from 10 April while T- Mobile customers will see an increase in prices between May and June, depending on your contract.
Everything Everywhere will write to affected customers, informing them of the increase in their bills.
How much more will you pay?
The 3.3% jump translates into an average £8.40 per year jump, though it obviously depends on your current price.
Ofcom crackdown
Regulator Ofcom wants to protect consumers against landline, broadband and mobile firms that raise prices midway through their contract term.
Under proposals announced in January, customers hit by hikes would be able to exit their contract without penalty, while providers must be clear that costs can rise during the term.
Everything Everywhere blames the increases on rising business costs, such as rent and electricity, due to inflation.
It says contract terms allow it to raise costs, but as the jumps are no higher than the rate of inflation, customers will not be able to leave their contract early without penalty.
'Fix your monthly plan'
In addition, Everything Everywhere has launched Fix Your Monthly Plan, which the telecoms giant says is similar to fixed contracts offered by energy providers.
But customers will pay between 50p and £2 extra a month for bills to remain fixed — a potentially hefty premium.
An spokesperson says: "As a result of rising business costs, we are having to increase the price of some Orange and T-Mobile monthly plans.
"At the same time, we have listened to our customers and understand that some would like the option of fixing the price of their monthly plan.
"That's why we are also launching a Fix Your Monthly Plan option – the first of its kind in the industry."