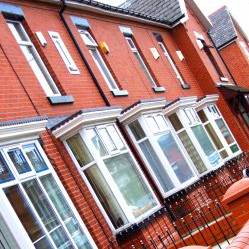 Asking prices for homes have soared to a new high, property website Rightmove reports today.
A 2.1% month-on-month rise pushed average prices to £249,841 this month, with record prices set in London, the south east of England and East Anglia (see our 50 House Buying Tips and our Free House Price Valuations guides for more).
Average prices have risen by 9.1% – more than £20,000 – in 2013 so far.
Prices rose month-on-month in every region of England and Wales. The north of England saw the largest monthly increase, with a 4.2% rise pushing typical asking prices to £152,689.
East Anglia saw the second largest month-on-month growth, with a 4% rise taking average prices to £233,447. Asking prices in the south east of England rose to £325,489 on average, with the region seeing the second highest annual price growth after London, at 3.7%.
London asking prices surged past the half a million pound milestone for the first time this month, standing at an average of £509,870. As well as being more than double the national average, asking prices in London were also 8.6% higher than a year ago.
Yorkshire & Humberside and the East Midlands were the only regions where prices were lower this month compared with a year ago, dropping by 1.1% and 0.6% respectively. Asking prices in Wales rose by 1% month-on-month to £171,824 on average.