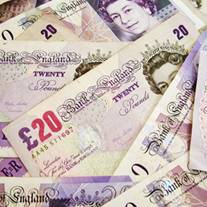 The Government has announced a crackdown on charges for pensions, which it says will give savers better value for money.
Consultancy charges for automatic enrolment schemes — where employees are effectively paying for advice given to their employers — will be banned under new legislation announced today (see our Pension Need-To-Knows guide for more on saving for retirement).
A six-month review found there was little stopping advisers deducting high charges from members' pension pots.
The Government also plans to cap default fund charges for defined contribution pensions, where workers build up a pot of retirement cash via both their own contributions and those from employers.
It will publish a consultation this autumn ahead of taking "targeted and effective action" on the issue in its new Pensions Bill.
'Good value for money'
Pensions Minister Steve Webb says: "With millions of people taking up pension saving for the first time under automatic enrolment, we have to give people confidence that they will get good value for money.
"That is why we are banning consultancy charges, where scheme members end up paying for advice given to their employer.
"In addition, the Office of Fair Trading is investigating the whole workplace pensions market and we will act promptly and vigorously later this year in the light of their findings."
The Pensions Bill also outlines the Government's plans for a flat-rate state pension, which will start in April 2016 (see the Flat-rate pensions brought forward MSE News story).
It also sets out an increase in the state pension age to 67 by 2026-28, and a framework to keep it under regular review.
Those with small pension pots will be able to switch them between schemes under the new legislation (see the Your pension should follow you, Government says MSE News story).