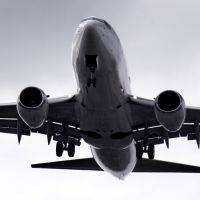 A surge in air fares helped lift inflation higher than expected last month, heaping more pressure on households.

Today's figures show Retail Prices Index inflation, which includes housing costs, up to 3.1% in May, compared with 2.9% in April. (See the Budget Planner for help making your money go further.)

Prices rose by 22% across European, long-haul and domestic flights, the Office for National Statistics (ONS) says, adding higher fares were not necessarily linked to the early timing of the Easter holidays.

The price of clothing and footwear also rose 1.2% month-on-month, as the cost of women's outdoor clothing increased during a colder than normal month.

But falls in food and drink prices helped hold back inflation, with meat, vegetable, fruit, sugar, sweets and jam costing less.

Consumer Price Index inflation also rose to 2.7% in May, from 2.4% in April.

Inflation is expected to keep rising over the coming months as higher gas, electricity and water bills, as well as rising tuition fees, send it to a summer peak.