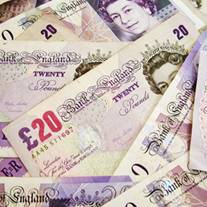 Workers will find it easier to build up their retirement pots, as the Government plans to ease rules around its new pension scheme.
Pensions Minister Steve Webb says the Government will introduce laws "as soon as time allows" to lift restrictions placed on the National Employment Savings Trust (Nest), which was set up to smooth the automatic enrolment of workers into pension schemes.
From 2018, all employers will have to offer workplace pensions, and Nest was set up as a low-cost option for firms to use in providing them.
Webb said he would legislate to raise the £4,500 annual contribution limit into Nest from 2017, in time for an increase in minimum contributions to pension schemes
Minimum contribution levels are currently set at 2% of earnings. But as auto-enrolment progresses contribution levels will rise to 5% of earnings from October 2017 and 8% the following year.
The Government will also ease rules so that people can transfer existing pensions into Nest, to help them build up one big pot.
MPs on the Work and Pensions Select Committee recently said caps on annual contributions into Nest and a ban on transfers in and out of the scheme should be scrapped "as a matter of urgency"
Around 10 million workers will be placed in workplace pensions as part of the Government's plans to tackle the retirement saving crisis.
The auto-enrolment process began with larger firms last October, and all employers will be brought into the reforms by February 2018.