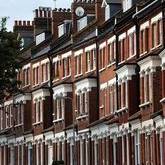 The Office of Fair Trading says firms offering "quick house sales" should make sure their business practices are up to scratch after an investigation found some customers end up handing over their home for less than half its market value.
The watchdog says it has opened formal investigations into three firms for alleged unfair practices which may have led to some customers losing out on tens of thousands of pounds (see our House Buying Tips guide).
People who sell their homes to a quick house sale firm usually receive around 10-25% less than the market value of their property. In return, they get fast access to cash.
But concerns have been raised about firms reducing the price offered at the last minute, when the seller has already committed to the transaction, as well as trying to lock consumers into contracts with heavy penalties if they sell to someone else.
The OFT says it has seen firms dropping the prices they will pay by 53% on initial offers which were already below the asking price, leaving people tens of thousands of pounds out of pocket compared with the market value. The average quick sale is estimated at around £100,000.
It is also concerned that firms are stressing the fastest possible time in which a sale could be completed, such as a week, rather than the more typical time of around one month, on marketing materials and websites.
Exploiting vulnerable consumers
The regulator warns some firms risk giving the industry a bad name by exploiting a customer's difficult financial circumstances and giving them significantly less than they were expecting.
It says seven in 10 complaints about quick house sales came from "vulnerable" consumers who may have been particularly attracted by claims of a hassle-free service, with no viewings or hold-ups.
These include older people who may be suffering ill-health, people who are heading for repossession and need a fast route out of their debt problems, and those who are under pressure to stop a property chain collapsing.
In one case, a seller approaching retirement who could not keep up loan repayments accepted an initial offer of £73,000, only to have the offer reduced to £58,000 later that day.
The seller agreed to the new offer as they felt caught "between a rock and a hard place" and a courier was sent round later that evening for the seller to sign new documents.
'Shoddy practices'
The OFT says it has written to almost 120 providers, while discussions are also taking place on developing self-regulation.
It says people considering a quick house sale should not proceed unless they are happy they understand how the process will to work.
Homeowners should bear in mind how the property is being valued, whether the offer price will change at any stage and how the deal compares with using an estate agent instead. Homeowners with mortgage arrears should see if they negotiate a deal with their lender.
The OFT says people should also make sure they know how they are going to be paid, not accept verbal promises and make sure they get confirmation in writing.
OFT director Gaucho Rasmussen says: "Responsible quick house sale firms offer a valuable service to consumers who want a fast sale.
"However, we have also seen potentially illegal behaviour and as a result the OFT has opened investigations into three companies.
'When sellers get a bad deal, they could lose a lot of money. We want to ensure consumers can have confidence in this sector and put an end to these shoddy practices."