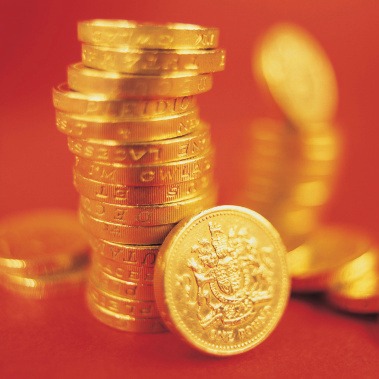 If you had a personal loan with Barclays you could be in line for a share of a £100 million payout after the bank admitted making mistakes with its paperwork.
Up to 300,000 customers who took out a personal loan with Barclays Bank may be eligible to receive a refund of a few hundred pounds in wrongly-paid interest because of the issue, which dates back to October 2008.
The bank says it has notified the Office of Fair Trading, which is responsible for consumer credit issues, and will work with the OFT to ensure wrongly-paid interest is returned to customers who were affected.
The problem relates to arrears notices and statements and was described by a Barclays spokesman as "technical documentary errors". Affected customers will be contacted by the bank and do not need to take any action.
Barclays says it is also undertaking a review of all its businesses where similar issues could arise to assess any related issues.
Who's affected?
There's no clear cut time period or type of loan, which will distinguish who is affected.
Most customers affected were in arrears at the time of the problem. They were sent statements which didn't comply with the Consumer Credit Act – for example you may have changed your monthly loan repayment date, but the bank failed to update this on your statement.
Some customers who weren't in arrears were also sent statements containing errors.
To be eligible for a refund you could still be paying off your loan now, or it could be fully repaid. You could also have taken out your loan before 2008 to be affected. The key issue here is that the incorrect statements and arrears notices began to be sent in 2008.
Because of these errors, Barclays will refund any interest paid.
Some customers will get interest payments from now going back as far as October 2008. Others will get payments going back from now until a later date – for example if they went into arrears in May 2010 and the arrears notice is the cause of their eligibility for a refund, they will get payments back until May 2010.
How do I know if I'm affected?
In reality, it may be hard to know for certain if you're affected, but Barclays says it will contact all affected customers.
The bank will start sending out letters next month, which will include a refund cheque if applicable and corrected statements from the time of the error.
If you don't hear anything from Barclays and think you may be due a refund, get in touch with the bank's customer service team and it will look into the issue.
I'm affected. How will my refund be paid?
You should receive your refund via cheque, which will be enclosed in the letter you receive from the bank next month.
However, if you haven't yet paid off your loan, your refund may be deducted from the outstanding balance.
I'm affected. Will I get compensation on top of my refund?
If you're affected, you'll receive a refund of the interest you shouldn't have paid due to receiving a non-compliant statement. Barclays says there'll be no additional compensation on top of the refund.
What Barclays says
A Barclays spokesman says: "Barclays has proactively reviewed information it has historically sent to its customers relating to interest charges where we have found technical documentary errors.
"As a result Barclays has identified certain issues with the information contained in some statements and arrears notices relating to consumer loan accounts.
"Due to these notification errors, interest was not due on certain accounts during the period that Barclays made this mistake, and while no one has been mis-sold to, customers are entitled to have their interest payments returned. No customer will pay more than they were ever contractually expected to."
Additional reporting by the Press Association.